Science of Living Department
Science of Living Major,Design and Expression Course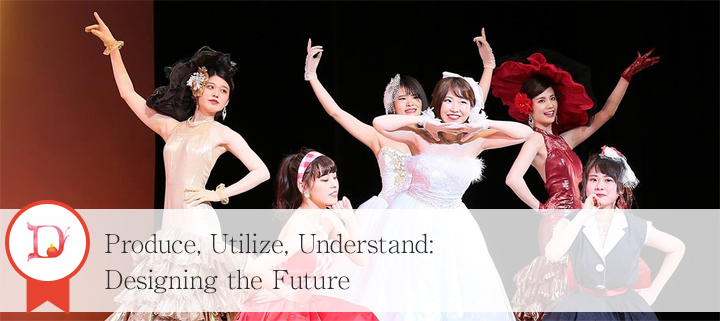 ---
A Unique Way of Learning

Addition of the new Design Course.

Students will learn the pleasures of study and become independent proactive people through learning how to express themselves with words and objects.
Increased practical training

Through practical training in areas such as ceramics, Cloisonné enamel work, quilt and dress making, students will increase their creativity and gain knowledge in a broad range of areas, which will be necessary for them to succeed in the workforce.
A huge range of opportunities in your chosen field.

Through learning about a range of fields such as design, art and fashion, students will create their own comfortable design environment and gain the needed skills to be successful in today's modern world.
A wealth of chances to display creations.

Our close relationship with the local community allows our students to display their artistic creations at various exhibitions and fashion shows outside of the college. Also, after two years of study and understanding the importance of teamwork, our students also have the chance to display their graduation project.
The Style of Learning

1st year, 1st semester: Fundamentals

Students will learn fundamental skills in such areas as design, use of color, form and shape, graphic design and fashion, that will form the basis of their two years of study. They will also learn important skills for their future career.
1st year, 2nd semester: Being an active member of society

Students will begin to plan for their future career through practical training and internships. In addition, through such classes as 'Visual Design 1' and 'Illustration' they will gain a clearer idea of their own design process and self-expression leading to better understanding of their audience.
2nd year, 1st semester: Increasing creativity and power of expression

Students will gain a deeper understanding of what they learned in the 1st year, increasing their creativity and power of expression through such classes as 'Ceramic Art II', 'Cloisonné Enamel/Metal Work II', "Quilt Making II" and 'Dress Making II'. They will also receive training in information processing and increase their presentation and expression skills as they begin job hunting.
2nd year 2nd semester: Application & adaptability

Students are involved in the planning and execution of events such as the college festival or the graduation project exhibition. They also join several other events/exhibits outside the college, strengthening their bonds with the community and teaching the, how to adjust and succeed in different situations.
Available Qualifications & Licenses

Librarian
Secretarial
Business Presentation
Social Welfare Officer
Fashion Advisor 〔college certified〕
Design Course Curriclum